Website Design Case Study
Project Technologies Used
Central Brittany Bed and Breakfast commissioned us to design and develop a new website that would:
To direct people searching for accommodation to us directly and easily in both English and French language
The ability to find our contact details and see our availability
Able to book via the website
We designed a clean, bespoke website, with booking and calendar functionality with a focus on user experience along with an easy to use backend CMS (content management system). Using the company's branding colour combinations to provide a corporate yet still fun and inviting look and feel.
We prepared a user journey with wireframes, focusing on user experience and with the goal for site visitors to easily find information and make bookings online. Available in both English and French languages to accommodate visitors from both countries.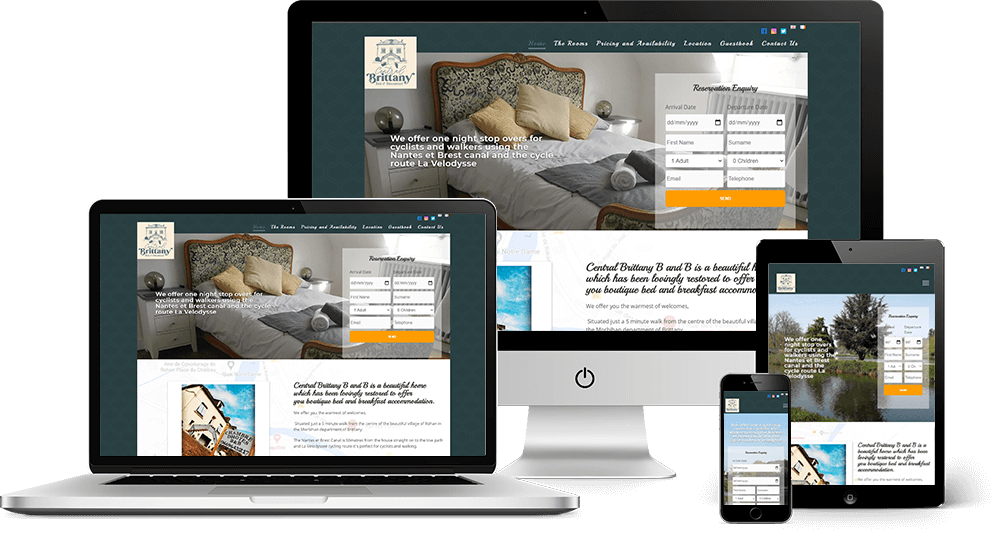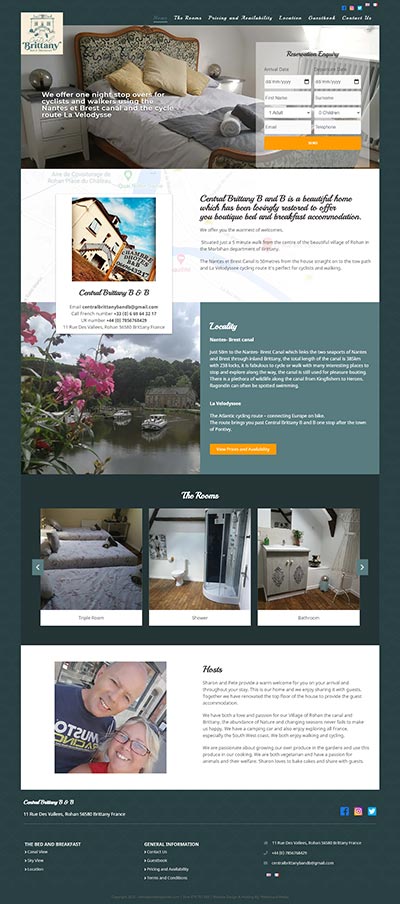 Now we are waiting for your challenge!
Contact us today to get started with your project.