Website Design Case Study
Project Technologies Used
The existing website is built on static html pages. Images throughout the site are of poor quality and do not have alt tags. Font family, font colours and font sizes across all pages do not meet Web Content Accessibility Guidelines (W3c).
The biggest issue with the website is that it is not responsive and is very difficult to use on mobile devices, making the booking process next to impossible if a user is on anything but a desktop computer.
Combined with all of the above issues, and no option for users to pre-book bait, food or tackle packages unless they telephone the company directly prior to booking, it makes for an overall poor user experience.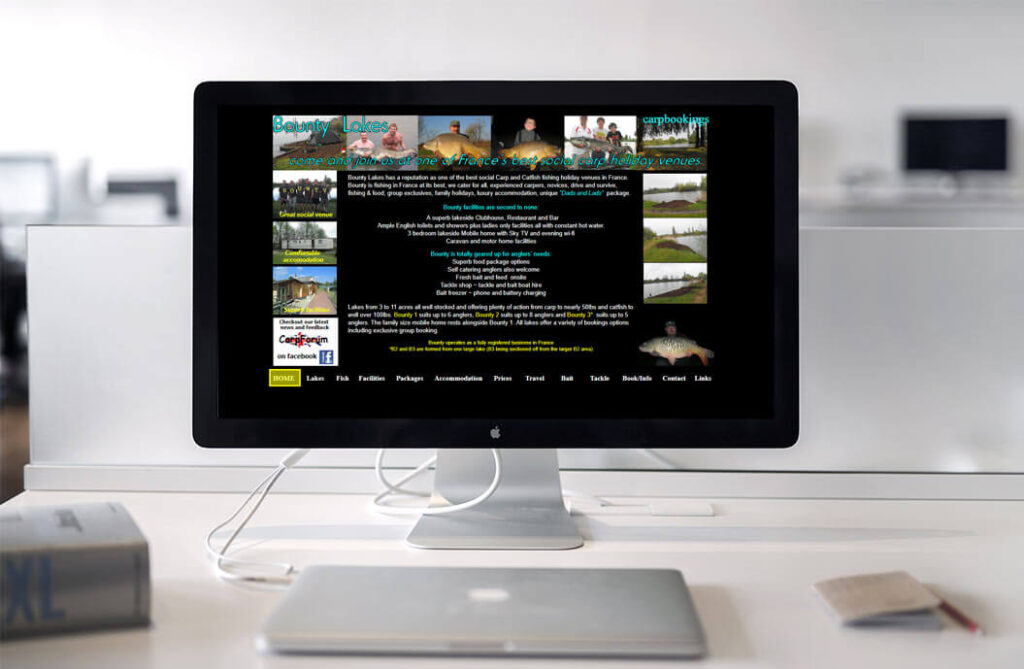 We developed a new website on a content management system which makes adding new pages, editing content and images a much simpler process than hard-coded static html pages.
Our improvements included a revamped sitemap, where we connected the content logically. We prepared a user journey with wireframes, focusing on Bounty's goal of an easy and efficient process for learning about the venue, placing orders for bait & fishing tackle and booking holidays. This user journey was intended to display the content effectively so potential customers would feel confident in choosing a holiday at a Bounty Lakes.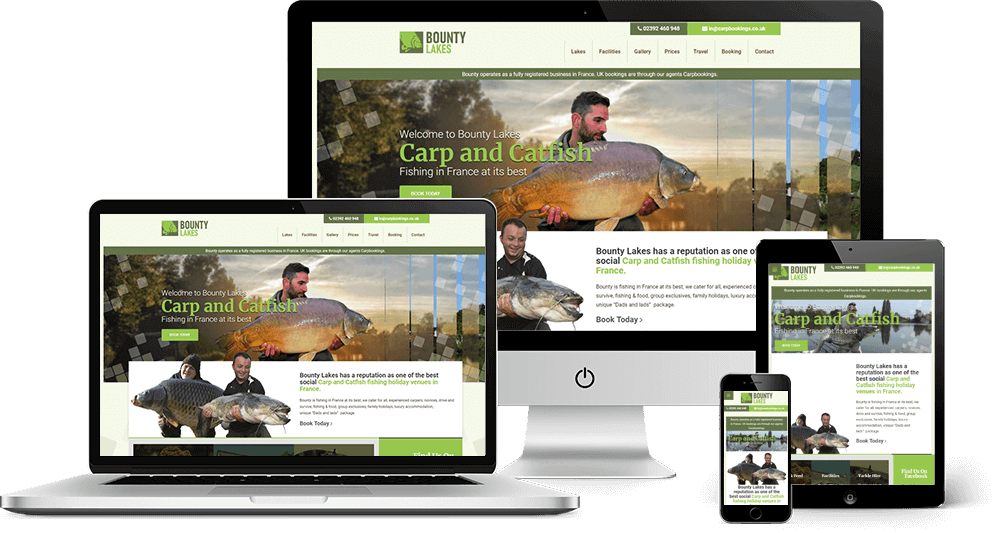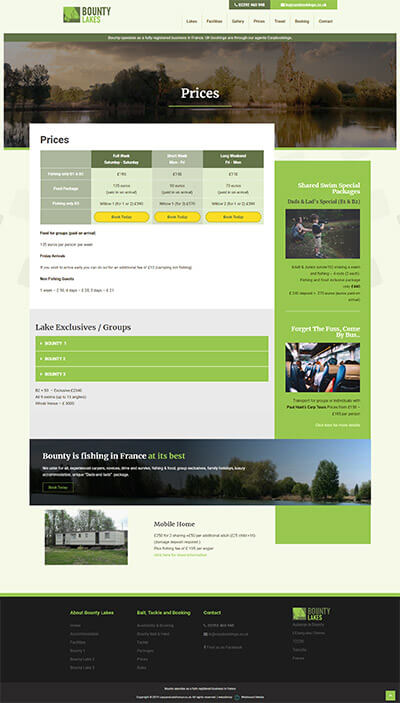 Now we are waiting for your challenge!
Contact us today to get started with your project.